Welcome
Nau mai, Haere Mai
Welcome
Rankers Camping NZ
We've spent the last 15 years gathering this Camping NZ information so you can experience the best of New Zealand. We ask that you use our information respectfully.
Proud Local NZ
There's a proud local guardian culture in NZ. Our sense of ownership extends far beyond the property we live in, to encompass all public and natural spaces in NZ. For us proud Kiwis - it's all our backyard.
Respect NZ
Care must be taken by all visitors to respect and look after all our backyard places. Doing so will help you connect with NZ and the lovely local folk who live here and that's how we all benefit.
Download App
Take Camping NZ offline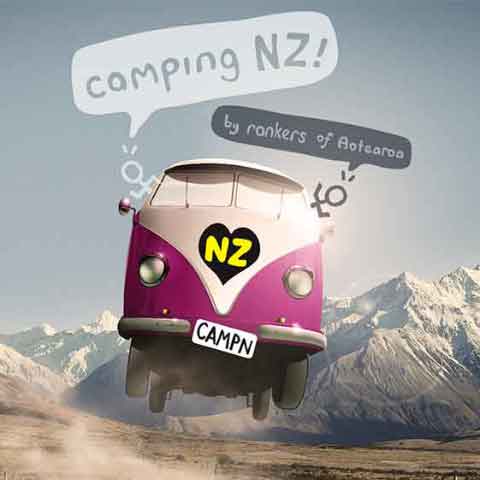 Free
Every New Zealand camping location on your iPhone™, iPad™ or Android device.
Offline Maps - Featuring offline maps so you can find all camping locations, free of restrictions from NZ's poor and expensive internet. This app gives you Freedom!
Everything
See it all on the map
Everything
Hi. Great to have you here.
We're proud to be the only remaining locally owned app, showing all camping locations in NZ.
We know, by using this app, you will have an NZ experience that gives you the true local connection.
Go well!
Nick Morrison
Rankers owner
Activity Specials
20 to 50% OFF
These offers come in three styles…
20% to 50% off

20% to 50% off when the conditions are met.

50% off

50% off when on standby for a last-minute deal.

30% to 50% off

Groups of four to ten people get 30% to 50% off.
The First Light
Tairāwhiti Gisborne
A place where a little bit of effort is greatly rewarded. You'll love Tairawhiti, we sure do!
Nick & Cy, Rankers
Come experience the first light Tairāwhiti, NZ
From sacred mountains to the shores of the vast Pacific Ocean, Tairāwhiti Gisborne is a stunning and unique corner of Aotearoa made for discovery.
All Camping
Every legal campsite
All Camping
The camping experience is an enabler of deeper connection.
For some, the simplification of life provides clarity; for others, meeting different people offers fresh perspectives.
Campers are united by the common thread of exploration, and share in the greatest connector of all - nature.
Holiday Parks
A sanctuary from the rigours of travelling: plug in, connect up, chill out, re-group, do laundry, go shopping, recharge.
The good folk from Holiday Parks work hard to help you relax with all the facilities you need. Usually located for proximity to attractions, or convenience to towns, these are great launch pads for your adventures into the great unknown.
And if Sustainable Travel is your thing, Holiday Parks make that easy. Look for the 'Sustainable Waste' filter and find hundreds of locations where compost, recycled and general waste are dealt with no worries.
Self-Contained
Real talk…
When you have a Fixed toilet (you've got an internal bathroom on board), you have the greatest choice where you can camp in NZ.
However, it's easy to become isolated when you're self contained. So, open your door... embrace the concept of happy hour, invite people for drinks. Share meals. Good times.
When you've got a Portable toilet (you've got a bucket toilet for your waste)… well, let's be real! Are we really going to use that portable toilet stored under the bed? I wouldn't. Time to be honest with ourselves…
So check the app and choose Self Contained locations with a toilet. Or join the party at the Non Self Contained campsites where facilities are always provided.
Non Self-Contained
This is where the party is at.
DIY camper conversions, cycle tourers, guitar + bongo drum players... here you'll find a wonderful, eclectic bunch of humans. Where you find diversity, you will also find dance, story, song, poetry, and controversy. At a minimum, you'll find some basic ablution facilities.
Non-self contained campers have a unique opportunity to have the lightest impact on the surrounding environment. They can also do significant social and ecological harm, if the environment is not respected.
The path you choose is in your hands.
DOC Campsites
The wairua (spirit) of DOC campsites is - you give, and in turn, you get. If you care for something, it reveals itself to you in a different way.
You get: nature immersion with authentic, back-to-basics camping.
You give: caretaking of a wonderful place, supporting the local DOC crew. They do a great job of looking after Aotearoa NZ's special places.
The smallest deeds are appreciated.
Free Camping
With great freedom comes equal responsibility.
A few unprepared freedom campers in the past have affected Aotearoa, socially and environmentally.
New Zealanders are very aware of this, and some now see freedom campers as a threat to the environment and our collective ability to enjoy it.
I don't want you to be seen in this light.
Get the most out of Freedom Camping… Here's how!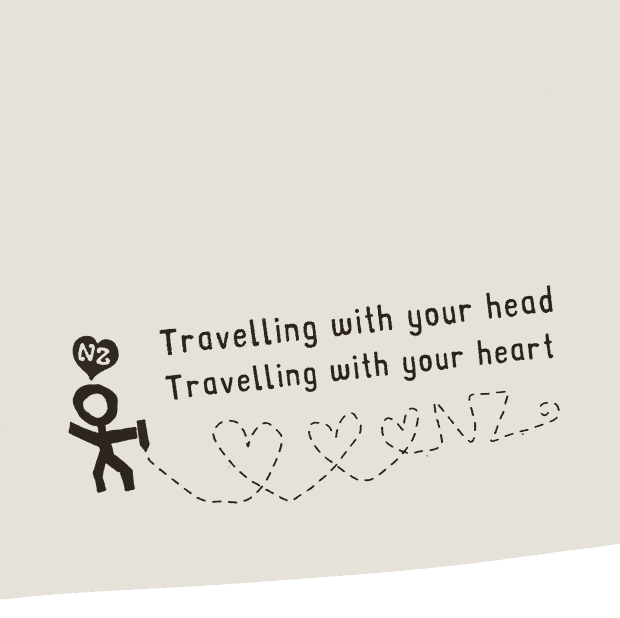 Get the old-school paper map and our Rankers Camping NZ app working together and may your true travel path be realised.

Tent Camping
When tenting, you can't escape nature.
Closest to nature + heightened difficulty = the greatest possibility for elemental connection.
I say, total respect.
We've had some feedback letting us know that some of our tent detail isn't quite right. Please let us know when we're off the mark and we'll update accordingly. Thanks 😀
Animal Encounters
Penguins, Seals & Co.
Animal Encounters
There's something about watching these awesome critters in their own environment. When they're not aware of us and are doing their natural thing, I feel transfixed. Time flies.
I've learnt to resist the temptation of my camera and to stay in the moment instead. Only cameras built like bazookas have a chance of getting a good shot. Be a happy guardian and let others know if they're getting too close.
Thermal Pools
You're soaking in it
Playgrounds
A selection of favourites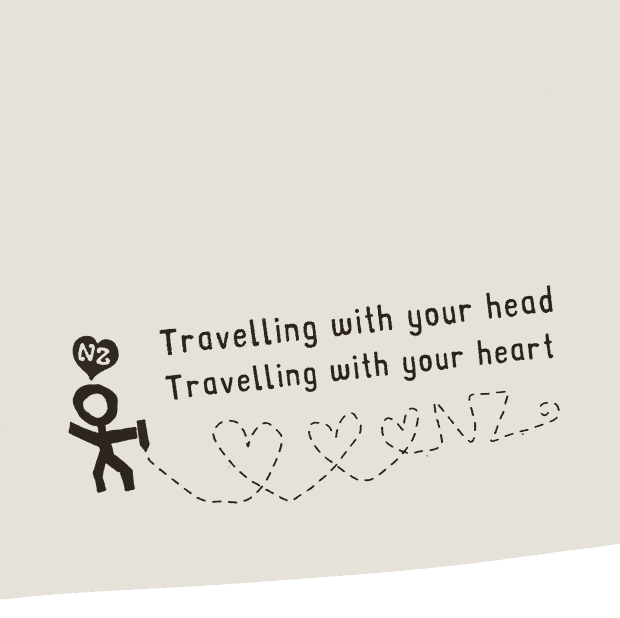 Get the old-school paper map and our Rankers Camping NZ app working together and may your true travel path be realised.

Playgrounds
Our kids have grown up with our campervan. In those 15 years travelling to all parts of NZ, have we seen some playgrounds or what!
There's lots of others of course, but here's our families' top 25.
Let us know if you think there's others should should make the list. Let's get to Top 30!
Keep in touch at info@rankers.co.nz
Visitor Centres
iSite Info Centres
I love the iSITES info centres as I get to speak directly with the locals. They are specialists in their area.
It's perhaps the easiest place to see all that's on offer locally, and then book local adventures and accommodation. Supporting local, instead of the big international booking websites - Feels Good!
DOC Info Centres
Department of Conservation info centres are choice! If you're heading into the wilderness, talk to the folks in green. They are more connected to nature than anyone else.
Here's an important question you need to ask them… "How will the forecast weather affect my planned adventure"?
The weather dictates outdoor life here in NZ and they'll help keep you safe.
Also, the Mountain Safety You Tube channel is a goody.
Quality Free Wifi
Access free wifi without silly nonsense to your privacy.
These locations give you quality, un-metered, un-limited access with no strings attached.
Thanks to local councils and Tourism NZ for making this free and easy.
LPG Refills
The three essentials of life - Food, Shelter, Warmth.
Gas helps out with two of these essentials - Food and Warmth.
Not running out means you're cooking with gas.
Use these locations for filling smaller gas bottles that can't be swapped.
About Rankers
The creators of Camping NZ
Hi there, we're Cymen and Nick and we are the co-owners of Rankers.co.nz.
Before Rankers, we ran a sea kayak company in the Abel Tasman.
It grew from a staff of one, to be the busiest kayak company in the southern hemisphere.
This was because we looked after people.
Because we looked after people, they got honest with us. They told us what was good and bad with their NZ travels.
Many of them were getting a raw deal because they were being fed the wrong info, full of marketing hooplah.
This gave a us a different purpose. In 2007 we moved away from kayaking and embraced Travel Reviews, unique to NZ.
Now travellers tell us that by using Rankers, they've seen a different side of NZ. Something they wouldn't have seen otherwise.
We are happy with that, but we've only just begun.
Camp with Care
Take the Tiaki Promise
Plan your journey. Visit an i-SITE Visitor Information Centre.
Stay at a campsite.

For the best experience, stay at one of our great campsites. With many having cooking, toilet and shower facilities on site, there's everything you'll need. You might even make new friends.

Use public toilets or the toilet in your vehicle.

Please respect our home and other travellers by using the proper facilities. Just look for the signs.

Leave no trace or litter.

It's important to look after our country for future generations by leaving nothing behind wherever you go. Please make sure you put any rubbish in a bin or take it with you until you find one.
Privacy
And other legalese
Privacy Policy
Updated and effective from: November 30, 2018
Rankers and its related companies (referred to in this policy as "Rankers", "we", "our" or "us"), support the protection of your rights to privacy. This Privacy Policy sets out what data Rankers collects from you, including through its online and mobile sites and applications (each a "Rankers Digital Site" and collectively the "Rankers Digital Sites") and about you from any sources (for example by seeking a quote or placing a review), how it is managed, shared or used. It also explains your rights in respect of your personal data. Rankers pledges to conduct business according to this policy which applies to all Personal Data collected by Rankers.
If you have agreed to receive communications from us, but you later change your mind, you can revise your preferences of your account, by clicking on the "unsubscribe" link within the e-mail you receive.
1. Personal Data and Other Information

a) Information Collected from You

Personal information or personal data is information about you that identifies you or information by which your identity or information about you can be reasonably determined ("Personal Data"). If Rankers requires Personal Data, it is generally collected directly from you during the course of Rankers relationship with you, and may be provided by you in correspondence (e.g. letter, form, email); through a Rankers Digital Site when you register as a member to receive notifications, seek a quote, purchase a travel pass or place a review or membership application; or by your giving Rankers such information in person.

Generally, the type of Personal Data Rankers collects directly about you, and which it may use as set out in this Privacy Policy, may include:

Your full name
Your gender
Travel intentions
Mailing address
Telephone number
Interests
E-mail address
Age and date of birth
Nationality
Credit card details
Geo location information
Unique identifiers such as a user name or password
Communication preferences
Search queries
Comments and other information (such as photos and digital files) you submit
Any other information otherwise described to you at the point of collection or pursuant to your consent.

b) Information Collected Automatically

Rankers may also collect certain other information automatically when you visit a Rankers Digital Site including:

Your Internet Protocol (IP) address which can sometimes also be used to get your general geographic area;
Other unique identifiers such as mobile device identification numbers, domain name of your internet or wireless service provider and type of device used to access a Rankers Digital Site;
Browser type and settings and operating system used;
Webpages you visit within the Rankers Digital Sites or sites you visited before or after you visit the Rankers Digital Sites;
Information collected through cookies, web beacons, pixels, Local Shared Objects and other technologies; and
Standard server log information.

c) Geo-location Information

By accessing the Rankers Digital Sites from a mobile phone or through a mobile application, you may be asked to share your precise (GPS level) geo-location information with us so that we can customize your experience on the Rankers Digital Sites, or on other sites when we work with a third party mobile ad platform. In most cases, you are able to turn off data collection through your mobile device at any time through the privacy settings on your mobile phone or through the settings in the applicable mobile application.

d) Cookies and Tagging Technology

In common with other website operators, we use standard technology called "cookies" on the Rankers Digital Sites, in order to personalize your experience, administer the Rankers Digital Sites, analyze trends and user data and gather demographic information.

For further details on how we use cookies, and your choices regarding cookies, please refer to the Rankers Cookie Policy.

2. Use of Information Collected

Rankers will only use information that it collects for the following purposes or as required by law:

to provide you with travel quotes;
to book a travel service on your behalf;
to provide you with travel passes;
to be able to respond to questions or comments you have;
to contact you via email and otherwise about your account on a Rankers Digital Site;
to inform you about products, services and events that may be of interest to you;
to customize and personalize your use of the Rankers Digital Sites;
to contact you regarding the details of a review;
to contact you urgently for any reason deemed necessary;
to market Rankers updates, sponsors or promotions and to send you promotional materials or special offers on our behalf or on behalf of our sponsors or marketing partners and their subsidiaries and affiliates
to publish stories, comments, photos or other information posted in any interactive online section of a Rankers Digital Site;
to use information collected through the Rankers Digital Sites to evaluate your suitability to participate in surveys or focus groups for the Rankers or a sponsor or partner of the Rankers and to invite you to participate in any such survey or focus group;
to research, assess performance and analyze Rankers marketing or advertising campaigns on the Rankers Digital Sites or otherwise use analysis tools such as but not limited to Google Analytics; or
we may share your data with advertising networks and/or social media platforms for the purposes of selecting and serving relevant adverts to you via those networks/platforms, and to search engine and analytics providers.

3. Sharing of Information

Each Rankers Entity may disclose Personal Data to other Rankers Entities, which will use and disclose the information only for the purpose for which it was originally collected and as described herein. All Rankers Entities abide by this Privacy Policy.
When you register on a Rankers Digital Site, we collect Personal Data which we use in compliance with your notification preferences. We gather statistics around email opening and clicks using industry standard technologies to help us monitor and improve our e-mails. You can unsubscribe from receiving e-mails by clicking the unsubscribe link at the bottom of any of our emails.
Rankers may share information about your use of the Rankers Digital Sites in anonymized, aggregate form with our trusted social media, advertising and analytic partners for the purposes set out in this Privacy Policy, for example, to improve and personalize your experience on the Rankers Digital Sites or to perform analytics.
Third parties such as NZ tourism industry partners, service providers or social media platforms, including, but not limited to, Facebook, Twitter, Instagram and YouTube may receive or gather information about end users, including through the use of cookies, pixels, SDKs, web beacons or other tracking software and use that information for targeted advertising.
Please note that while the Rankers is careful about choosing its tourism industry partners, advertisers, it is only responsible for the content on Rankers Digital Sites and for the use of your Personal Data by any Rankers Entity. All third parties associated with a Rankers Digital Site with whom Rankers may share Personal Data are bound by their own privacy and data collection and protection practices. Rankers cannot be held liable for the policies or actions of such third parties. We encourage users to read the privacy policy of any click-thru site they visit through a Rankers Digital Site.

4. Accuracy, Completeness and Deletion Requests

Rankers will take commercially reasonable steps to ensure that your Personal Data is kept accurate, complete, and up-to-date. If any of the Personal Data Rankers holds about you is inaccurate, incomplete or out-of-date, please contact Rankers immediately using the contact details at the end of this Privacy Policy.
Rankers shall recognize any valid requests from individuals to delete their Personal Data from use for any reason and has systems and procedures in place to comply with a request for deletion. Any such requests should be made by contacting Rankers directly via info@rankers.co.nz

5. Other People's Information

If you provide Personal Data to Rankers about someone else, such as your next of kin, you must ensure that you are entitled to disclose such information to Rankers and that Rankers can collect, use and disclose such information for the purposes described above without being required to do anything else under relevant privacy laws (which may include laws of a country they are from or in which they reside). You should take reasonable steps to ensure the individual concerned is aware of the contents of this Privacy Policy as those matters relate to them. You warrant that any information you disclose is true and correct.

6. Security and Retention of Your Personal Data

Personal Data the Rankers holds is stored either in hard copy documents or as electronic data. Rankers uses generally accepted industry standard reasonable security measures to protect any Personal Data held in any form from misuse, loss, unauthorized access, modification and/or disclosure.
Your membership on a Rankers Digital Site is password protected and we recommend that you do not divulge your passwords to anyone. You are solely responsible for maintaining the secrecy of your member name, password and other account information.
Any information posted or disclosed may be viewed and used by other members of the public. If you post any Personal Data in a publicly accessible area of a Rankers Digital Site, you do so at your own risk and Rankers accepts no liability for the same.
Rankers shall retain your Personal Data only so long as it is necessary for the purposes set out in this policy, for as long as your account or membership is active. We respect requests we receive from individuals wishing to exercise their data protection rights in accordance with applicable data protection laws. We reserve the right to keep certain information in our archives that we deem necessary to comply with any legal obligations we may have, resolve disputes and enforce contractual agreements.

7. Online and Mobile Advertising: Opting Out

If you wish to know more about interest based advertising, would like to know more about your options or would like to opt-out, you can visit the Network Advertising Initiative ("NAI") web-site: www.networkadertising.org. NAI is a co-operative of online advertising companies who are committed to responsible practices and consumer protection. You may also visit the Digital Advertising Alliance website, https://optout.aboutads.info for more information about what you can do if you do not want to receive internet-based advertising.
European users can opt out from interest based advertising through the European Interactive Digital Advertising Alliance website at https://www.youronlinechoices.eu/; and users in Canada can opt-out using the Digital Advertising Alliance of Canada site at www.youradchoices.ca.
Facebook is an advertising partner and may collect and use data to display advertisements on all Rankers Digital Sites. For more information and to control the ads you see, visit https://facebook.com/ads/audience_network.
Other analytic services such as Google Analytics provide services which analyze information regarding visits to our websites and mobile applications. They use cookies, web beacons and other tracking information to collect this information. To opt-out of analytics for the web, please visit the Google Analytics Opt-out Browser Add-on and install the add-on for your browser.
Browser and mobile operating systems also provide other privacy and ad-blocking mechanisms We encourage you to review the privacy control settings available in your browser or device platforms settings. Note that some of these controls (such as blocking third-party cookies) may affect the storage of your opt-out preferences. To express your privacy preferences or specific companies you may download and use an opt-out application such as DAA's AppChoices App at http://youradchoices.com/appchoices.
You can stop all collection of information by the Rankers App on your mobile device by uninstalling the Rankers App. You may use the standard uninstall processes as may be available as part of your mobile device or via the mobile application marketplace or network. Most operating systems such as iOS for Apple phones, Android for Android devices and Windows for Microsoft devices also provide their own instructions on how to prevent delivery of tailored advertising to your mobile device. Please also review your mobile device's privacy settings and support materials if you wish to opt-out of tailored advertisements. You can also request to opt-out via email to the contact address set out below.

8. Social Networking

You may use certain third-party social networking services, including but not limited to Facebook, Google+, and others to share information about your experience on the Rankers Digital Sites with your friends and followers on those social networking services. These social networking services may be able to collect information about you, including your activity on the Rankers Digital Sites. These third-party social networking services also may notify your friends, both on the Rankers Digital Sites and on the social networking services themselves, that you are a user of the Rankers Digital Sites or about your use of the Rankers Digital Sites, in accordance with applicable law and their own privacy policies. If you choose to access or make use of third-party social networking services, we may receive information about you that you have made available to those social networking services, including information about your contacts on those social networking services. Your interactions with those social networking services are governed by the privacy policy of the company providing the relevant service.

9. Links to Other Websites

Rankers Digital Sites may contain links to other websites or online services that are operated and maintained by third parties and that are not under Rankers control or maintained by Rankers. Such links do not constitute an endorsement by Rankers of those other websites, the content displayed therein, or the persons or entities associated therewith. This Privacy Policy does not apply to those third- party websites. We encourage you to review the privacy policies of these third-party websites or services.

10. Transfer and Storage of Data

While every effort is made to comply with the laws and regulations of all jurisdictions in which the Rankers Digital Sites may be accessed please be advised that the Rankers Digital Sites are directed towards users who reside in NZ. The servers on which data is stored, including any Personal Data, are located in the United States. By continuing to use the Rankers Digital Sites you hereby consent to your information being collected and used in NZ and stored on servers based in the United States.
If you are located in the European Economic Area or the European Union or a country with data protection and/or privacy laws which are different from those in NZ, please be advised that we may transfer your Personal Data to countries that may not guarantee the same level of protection for Personal Data as the one in which you reside.
Rankers will only transfer or share Personal Data to the extent it is necessary to fulfill the purpose outlined in this Privacy Policy and your data will be processed in accordance with the provisions set out in this Privacy Policy.

11. Changes to this Privacy Policy

This Privacy Policy is effective as of the date stated at the top of this document, and will remain in effect except with respect to any changes in its provisions in the future, which will be in effect immediately after being posted on this page. Rankers reserves the right to update or change our Privacy Policy at any time and we encourage you to review this Privacy Policy periodically. Your continued use of the Rankers Digital Sites after we post any modifications to the Privacy Policy on this page will constitute your acknowledgment of the modifications and your consent to abide and be bound by the modified Privacy Policy.

12. How to Contact Us

If you need to contact Rankers as directed in a section above or if you have an issue or question on this Privacy Policy, you can contact Rankers at info@rankers.co.nz

Thank you,
The Rankers Crew
Cookies Policy
Updated and effective from: November 30, 2018
Rankers (referred to in this policy as "Rankers", "we", "our" or "us") uses cookies on the Rankers website. This Cookie Policy explains what cookies are, how we use cookies, how third-parties we may partner with may use cookies on the website, your choices regarding cookies and further information about cookies. By using the Rankers website, you consent to the use of cookies, as set out below.
What are cookies?

Cookies (and other similar trackable technologies such as web beacons, pixel tags, locally stored objects and the like, collectively "cookies") are small pieces of text sent to your web browser by a website you visit. A cookie file is stored in your web browser and allows the website or a third-party to recognize you. Cookies provide a 'memory' for a website and allow websites to store things like user preferences so that it can recognize you when you next visit.

Cookies can be "persistent" (which remain on your site unless you delete them) or "session" cookies (which are deleted from your device when you close your browser).

How does the Rankers website use cookies?

When you use and access the Rankers website, we may place a number of cookies files in your web browser which include both sessions cookies and persistent cookies and may include the following:

Analytic Cookies

These cookies analyze user activity to improve the Rankers website. It tells us if you have visited the site before and allows us to track individual users and site visits. Unless you have logged into the Rankers website, we cannot use these cookies to identify individuals.

Site Performance Cookies

These cookies remember your preferences for tools on the Rankers website, so you do not have to enter them each time you visit.

Geotargeting Cookies

These cookies try and work out which country you are from and is completely anonymous and only used to target content to the region from which you access our website.

Registration Cookies

When you register with Rankers, we generate cookies that let us know if you are signed in or not. If you have not selected to be kept signed in, your cookies get deleted when you close your browser or shut your computer down.

Advertising Cookies

These cookies allow us to see whether you have seen an advert or not and for how long and also to help us use targeted advertising. These cookies are anonymous and store information on what you are looking on at the site but not who you are.

Referral Tracking

We use cookies to associate user activity with the third party that referred the user to our site; or to track visitors from our site that we send to third party sites. We do not share any personal information about individual users with these third -party partners.

Marketing

We use cookies from third-party partners such as Google and Facebook for marketing purposes which allow us to display Rankers promotional material to you on other sites you visit.

Third Party Cookies

On some pages of the Rankers website, other third parties may set up their own anonymous cookies to track their own application or customize it for you. We cannot access these cookies. We may use various third-parties cookies to report usage statistics and deliver advertisements on and through the Rankers website.

What are your choices regarding cookies?

If you'd like to delete cookies or instruct your web browser to delete or refuse cookies, please visit the help pages of your web browser. Please note, however, that if you delete cookies or refuse to accept them, you might not be able to use all of the features we offer, you may not be able to store your preferences, and some of our pages might not display properly.

Disabling Cookies

If you would like to restrict the use of cookies you can control this in your Internet browser. Links to advice on how to do this for the most popular Internet browsers are provided below for convenience and will be available for the Internet browser of your choice online.

Where can you find more information about cookies?

You can learn more about cookies at the following third-party websites:

In order to provide website visitors with more choice on how data is collected by Google Analytics, Google has developed the Google Analytics Opt-out Browser Add-on. The add-on communicates with the Google Analytics JavaScript (ga.js) to stop data being sent to Google Analytics. The Google Analytics Opt-out Browser Add-on does not affect usage of the website in any other way. A link to further information on the Google Analytics Opt-out Browser Add-on is provided below for your convenience.

https://tools.google.com/dlpage/gaoptout

For more information on the usage of cookies by Google Analytics please see the Google website. A link to the privacy advice for this product is provided below for your convenience.

https://support.google.com/analytics/answer/6004245

Further details on how we use your data is available in the Rankers Privacy Policy.
© Rankers.co.nz Limited
Native App

Timestamp
Platform
Version
OS Version
Navigation View

Timestamp

Tue 09 Mar, 2021 2:26AM (NZDT).

Useragent
Mozilla/5.0 (compatible; SemrushBot/7~bl; +http://www.semrush.com/bot.html)
Request Context Platform
Request Context Version
Online App Code
CAMPING_NZ
Online App Version
1.1.6